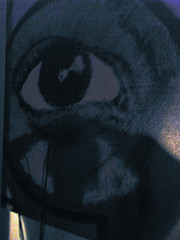 Coleridge in Chapter 3 of Biographia Literaria reacting to the craze for romantic fiction, compares its intellectual vacancy to that of film and TV watching... only these hadn't been invented yet!

For as to the devotees of the circulating libraries, I dare not compliment their pass-time, or rather kill-time, with the name of reading. Call it rather a sort of beggarly day-dreaming, during which the mind of the dreamer furnishes for itself nothing but laziness, and a little mawkish sensibility; while the whole materiel and imagery of the doze is supplied ab extra by a sort of mental camera obscura manufactured at the printing office, which pro tempore fixes, reflects, and transmits the moving phantasms of one man's delirium, so as to people the barrenness of a hundred other brains afflicted with the same trance or suspension of all common sense and all definite purpose. We should therefore transfer this species of amusement--(if indeed those can be said to retire a musis, who were never in their company, or relaxation be attributable to those, whose bows are never bent)--from the genus, reading, to that comprehensive class characterized by the power of reconciling the two contrary yet coexisting propensities of human nature, namely, indulgence of sloth, and hatred of vacancy. In addition to novels and tales of chivalry to prose or rhyme, (by which last I mean neither rhythm nor metre) this genus comprizes as its species, gaming, swinging, or swaying on a chair or gate; spitting over a bridge; smoking; snuff-taking; tete a tete quarrels after dinner between husband and wife; conning word by word all the advertisements of a daily newspaper in a public house on a rainy day, etc. etc. etc.


To that, we might contrast Jane Austen's defence of novel-reading in Northanger Abbey:

They called each other by their Christian name, were always arm in arm when they walked, pinned up each other's train for the dance, and were not to be divided in the set; and if a rainy morning deprived them of other enjoyments, they were still resolute in meeting in defiance of wet and dirt, and shut themselves up, to read novels together. Yes, novels; —for I will not adopt that ungenerous and impolitic custom so common with novel writers, of degrading by their contemptuous censure the very performances, to the number of which they are themselves adding—joining with their greatest enemies in bestowing the harshest epithets on such works, and scarcely ever permitting them to be read by their own heroine, who, if she accidentally take up a novel, is sure to turn over its insipid pages with disgust. Alas! if the heroine of one novel be not patronized by the heroine of another, from whom can she expect protection and regard? I cannot approve of it. Let us leave it to the Reviewers to abuse such effusions of fancy at their leisure, and over every new novel to talk in threadbare strains of the trash with which the press now groans. Let us not desert one another; we are an injured body. Although our productions have afforded more extensive and unaffected pleasure than those of any other literary corporation in the world, no species of composition has been so much decried. From pride, ignorance, or fashion, our foes are almost as many as our readers.