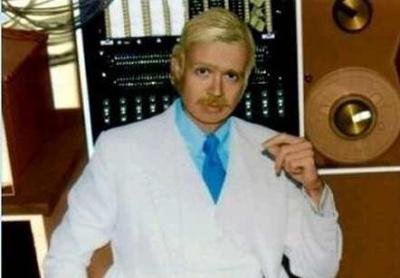 Farewell to Robert de Beaugrande en Google Sidewiki:

The author of this page, Robert de Beaugrande, died in 2008. The following obituary was published in the Linguist List (30 June 2008):

Dear Friends and Colleagues,

I am sorry to pass on the news of the death several days ago of Robert deBeaugrande, a good friend and an outstanding linguist who contributed much to the inception of text and discourse analysis and to critical discourse linguistics.

Robert helped to develop what was known at one time as the Vienna School of Textlinguistik, and also to some early work on cognitive linguistics. In his later work, he contributed to what we now call Critical Discourse Analysis, and wrote many insightful and incisive analyses of politically charged texts and issues, combining methods of functional linguistics with the emerging techniques of computer-based corpus analysis.

Robert had a flamboyant personal style and a strong commitment to progressive politics. He worked in and supported students in several developing African nations, in Asia, the mid-East, and Brazil, as well as having a prestigious appointment for several years at the University of Vienna.

In semi-retirement, he devoted himself to producing a website with full text of many of his classic and newer publications, making it a treasure house of information especially for those around the world who cannot afford the exorbitant prices of academic books today.

The site is at:
http://www.beaugrande.com/

Sadly,
Jay Lemke
Educational Studies
University of Michigan
http://listserv.linguistlist.org/cgi-bin/wa?A2=ind0806E&L=linguist&P=R1133

It seems that Robert de Beaugrande went through personal hardship and anguish in his late years. It is unfortunate that such a remarkable scholar should disappear in silence after such outstanding academic work, activity and influence. His works remain: they have been influential on many people, and the author's generosity in making them available free of charge on the web can only be praised. Robert de Beaugrande was a pioneer in many ways, and also in promoting this use of the Internet to counteract some sclerotic trends in academic publishing.

Descanse en paz. Un saludo, Robert, through the time-warp of language—and thanks.
_______


MY biding drive in life imprinted mint beginnings
To gear the multi-tiered machinery of meaning;
Still I have grasped but hasps of facts I mapped,
Witting flinted wisdom with erosion's slowness.

(From Robert de Beaugrande, "Epiphany")