19/4/12
Here follows something new in our hall of wonders: our first post by a guest blogger—and many thanks to Brooke Folliot.


The Growth of Online Education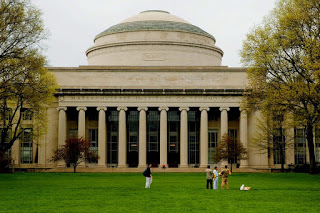 In 1989, the University of Phoenix began offering its first university courses over the Internet. Since then, the for-profit university has grown into a behemoth of the educational industry. The University and various copycat institutions continue to enroll students in nations across the world — including Spain and other European nations. Seeing the successes of these organizations, "brick-and-mortar" universities have begun to follow suit, using the Internet to offer
online graduate courses
and other classes that they would normally offer through their conventional mediums of instruction now through the web. One of the primary benefits of this shift is that it minimizes the cost of offering lecture classes and allows learning institutions to redirect those resources to classes that involve labs, projects, and other types of complex interaction.
According to a 2011 report in
U.S. News
,
while total university enrollment continues to grow in the United States, this growth is far outpaced by the growth in students taking online courses. A similar trend is evident in Europe, where the recent economic malaise and other factors have resulted in ever-increasing costs for higher education. Nowhere in Europe is this truer than in Spain, where, in 2009, the
New York Times
reports that universities went so far as to extend holiday vacations to save money on utilities. In these environments, ailing universities are passing their ailments on to students with higher fees and lower budgets. Many believe that, to remain competitive, the universities of Spain, and the rest of Europe, must more fully embrace online education, as the failure to do so may cause them to be left behind as students flock to more affordable alternatives.
The Massachusetts Institute of Technology has long been a bellwether in the push for low-cost online education by providing free Internet-based access to many of its classes through its OpenCourseWare portal. While these courses were initially for reference only — not supplying any type of credit to those who study them — MIT announced in 2011 that it intended to begin offering a credit for its online students. This has shaken up the academic world in many respects. One problem that online learning has long faced is the assumption that it is of a lower quality than traditional campus-based programs. However, with MIT — the world's premier technology school— beginning to offer credits to online students, this perception is beginning to change. With MIT's agreement with Universia — a consortium of universities in Spanish- and Portuguese-speaking countries — these online options are becoming a part of the educational landscape of Spain.
Online education's trend toward taking root in the more highly respected universities of the world is evident in the
degree offerings of Spain's University of Barcelona
. As of 2012, this university —widely considered the best university in Spain— offers 49 different online degrees. What is perhaps most meaningful about this is the fact that these are not all undergraduate degrees. Even when upper-tier universities in the United States and other places offer online bachelor's degrees, they are typically more hesitant to put their advanced degrees on the information superhighway. The University of Barcelona, however, offers master's degrees in fields such as corporate finance and radiology.
Online education may never fully replace the traditional model. However, it is clear that Spain —and most other nations in Europe and the world— will continue to see growth in the application of online education and in its acceptance as a legitimate teaching method.